OK, I figured we should do this one before the end of March, Ya know, to make sure it's all current for when I am late with next months list of favorites, because let's face it, if you are a long time reader you know no matter how hard I try, things are never on time. But I know that some (most) of you are mothers and life does get in the way. So, let's get this show on the road!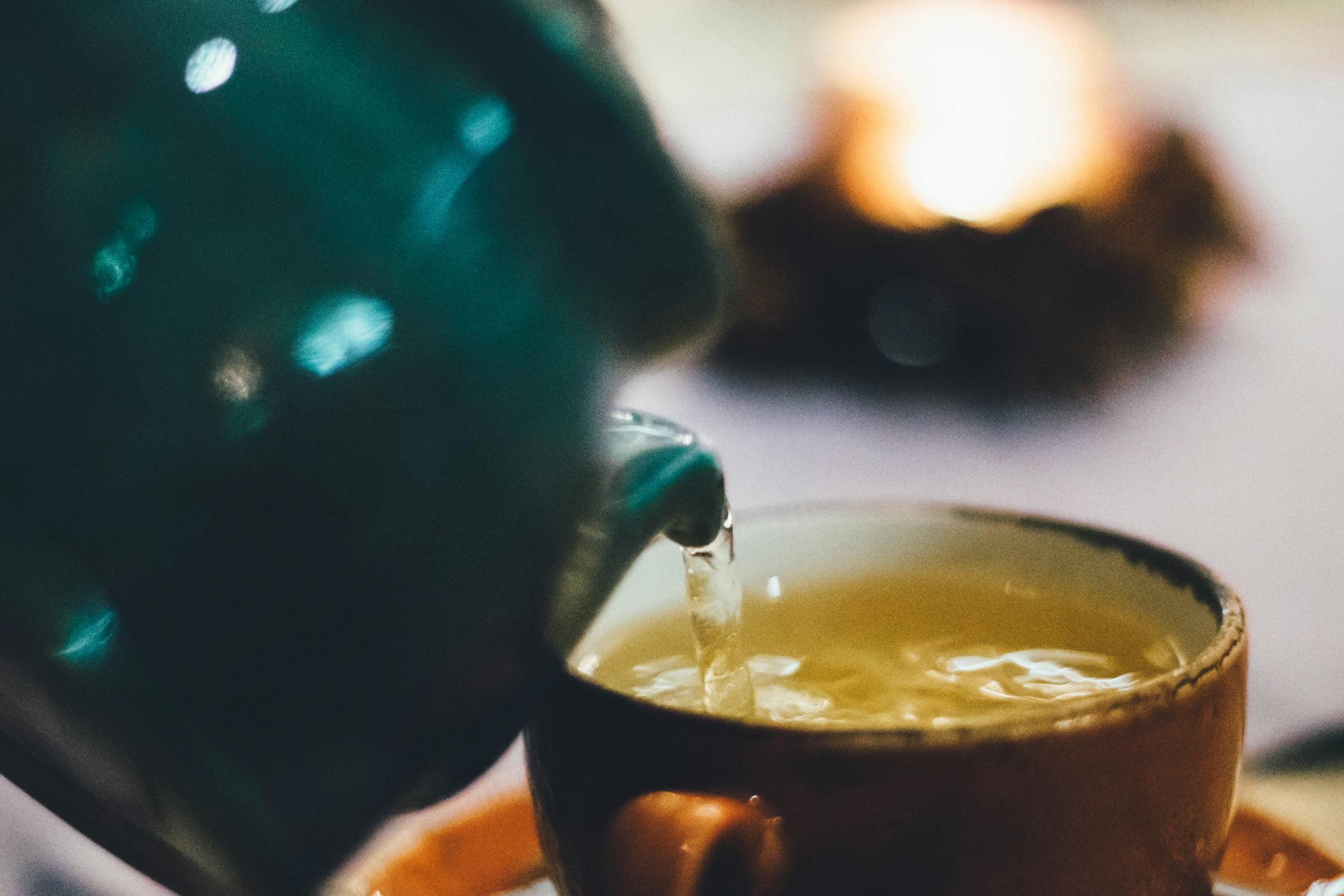 I have given up Pop, and energy drinks for the foreseeable future, for many reasons and now the only thing that is giving me the kick in the pants that I need is tea. I am still a mom who is up and down most nights with her kids for many different reasons and I still need to be awake and alert to drive to work and function at work. I have Black Tea, Green Tea and there is another one I can't remember the name of it, but they have been what have kept me going this last while, while I fight off the need for anything other than this.
It is the season for colds in my house and this stuff is the greatest gift to humans! From my kids to my husband this stops the red itchy burning noses after repeatedly blowing your nose. I didn't have these at work and my nose was peeling and hurting something awful for a few days. My kids love them because they are soft, they dont leave you feeling greasy lie some other tissues with lotion, and the vicks smell is not overpowering and helps with the congestion a bit.
Now… For those who are Marianas Trench Fans you will be saying…. "This release date was March 1st, how did it get into your February favorites?" Well Ladies and Germs, for whatever reason, it was released on Feb 28th at 10 pm, so it capped off my crappy February on a great note! I love the album because it is what I have come to love and expect from the boys. Not including 'Fix Me' the one thing I love about Trench albums and how Josh writes and the song placement it is a long story. You have to listen to it in order to get the full effect of the album. The song alone are great, catchy, heartfelt but when listening to the album as a whole you have to listen from the first track to the last in that order. Josh is a great storyteller with how he puts together an album and has never failed to disappoint me and many others.
I found this series in my 'Suggested' on my Google Books which I found funny because, as you can tell on previous posts and my social media, I have been mainly reading Hockey Fiction books… But this was a great series to read for me. Most of the series I read are about men and women in their early to mid 20's, this series is about people in their late 30's early 40's. About a women finding love after a messy divorce, another woman who thought she could save her heart y never falling in love, a single mom trying to find new love for herself after a terrible divorce and a custody battle. And a man and a woman trying to heal each other because they share a heartbreaking connection. This series is of course Dirty Mom Porn literature, but it is nice and sweet, and how these stories intertwine makes me smile, because you continue to hear about the other couples that you have read about, you also get to see how the foundation starts for the next couple in the next bok. I highly recommend them.

Thank you for reading my Favorites for last month, I hope you check out the music and books I suggested, drink some tea and stock up on tissues.

Lots Of Love

-Ashton <3

Tags: